In Unseen Connection, Papa member Stephen, who is visually impaired, shares how his Papa Pal Marcel, a retired Veteran, helps him overcome loneliness and social isolation through the power of human connection. This film reminds us that we have the power to triumph over the devastating epidemic of loneliness.
For discussion
This film is an opportunity for us to discuss something often overlooked: how much we need each other.
We encourage you to watch this film with your friends, family, or community and reflect on how the themes resonate with your own personal experiences. The discussion questions below provide some prompts to spark conversation and reflection.
Let's realize what's right in front of us and use our shared human experience to shift how health care happens. Share your insights with us on social media by using the hashtag #UnseenConnection.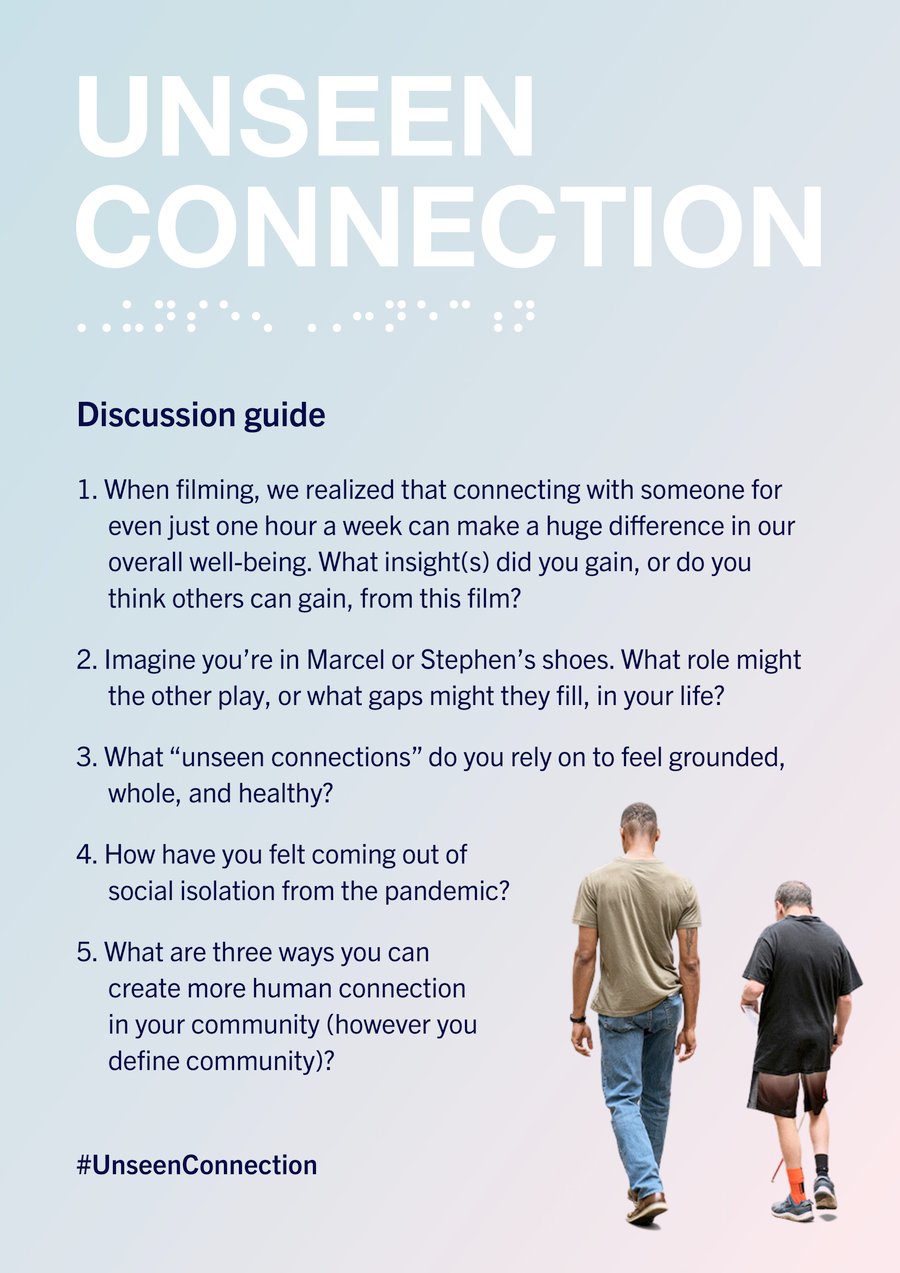 More resources for you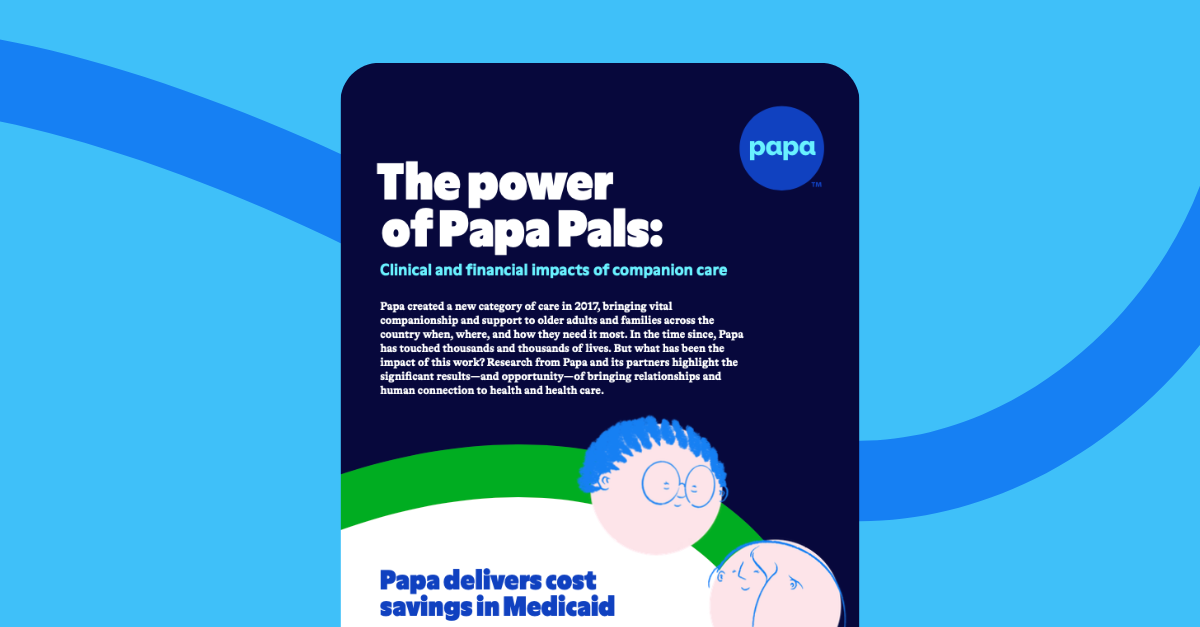 Research from Papa and its partners demonstrates that companion care improves health, reduces costs, and can help address disparities across communities.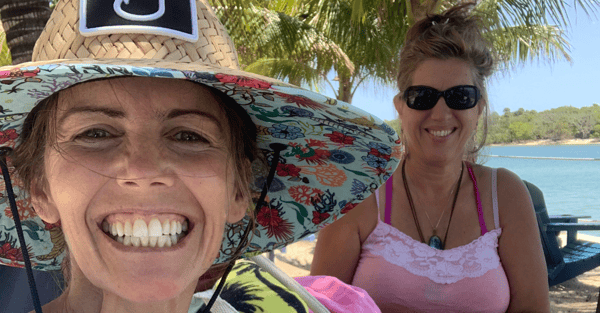 Papa member Julie and her Papa Pal Lauren dug deep—both literally and figuratively—and found a soulful connection.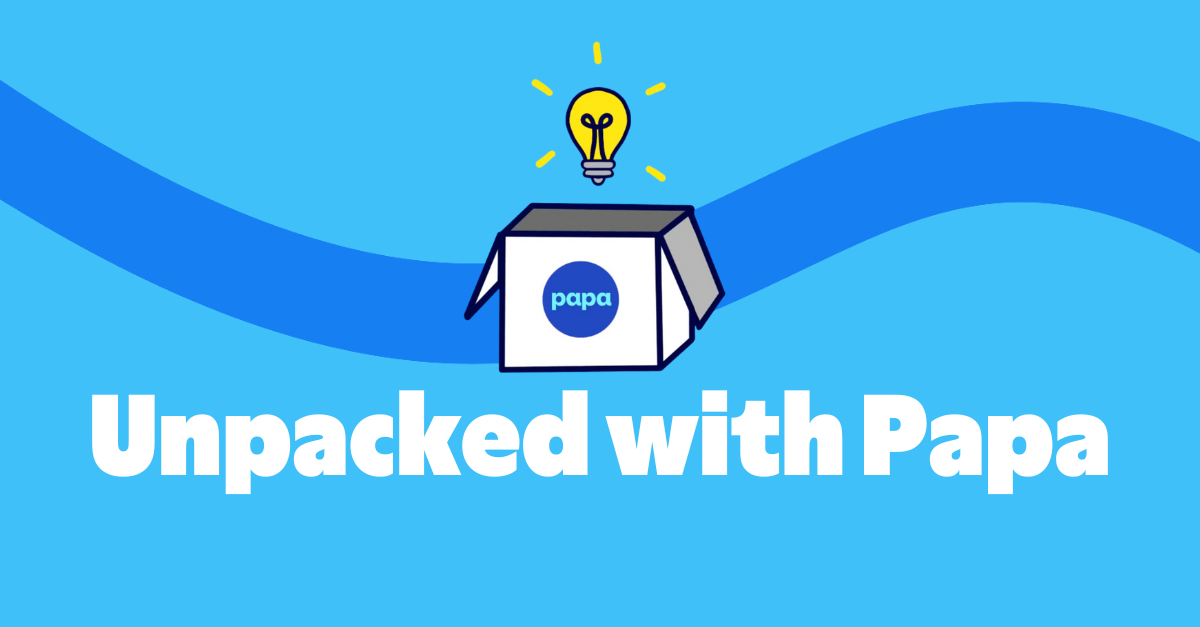 Watch the latest episode of our video series exploring innovative research and strategies to improving, maintaining, and integrating social health as a key to improving overall health and well-being.