Papa for Employers
Papa offers a completely new type of benefit for your corporate wellness program—high-quality, human help and companionship for employees and their families, from our friendly Papa Pals.
More Time

Whether it's groceries, light house or yard work, or taking Fido for a walk, our Papa Pals put personal and professional time back in the day.
Caring for aging parents



Employees can't be everywhere at once. We provide peace of mind with companionship and non-medical care for loved ones.
Creating an impact



Our self and family solution simplifies complexity, engages employees, addressing physical and mental health at the root cause.
Accelerating employee recoveries

We all get injured or sick occasionally. Papa Pals ease the load and remove barriers to care, so team members can recover faster.
Supporting working parents

Our Papa Pals love to play, but they also help with homework, snacks, meals, and more when Mom or Dad is working from home.
Supporting diversity & inclusivity

Our Papa Pals are diverse, just like your employees. We support families with different backgrounds, structures, and languages.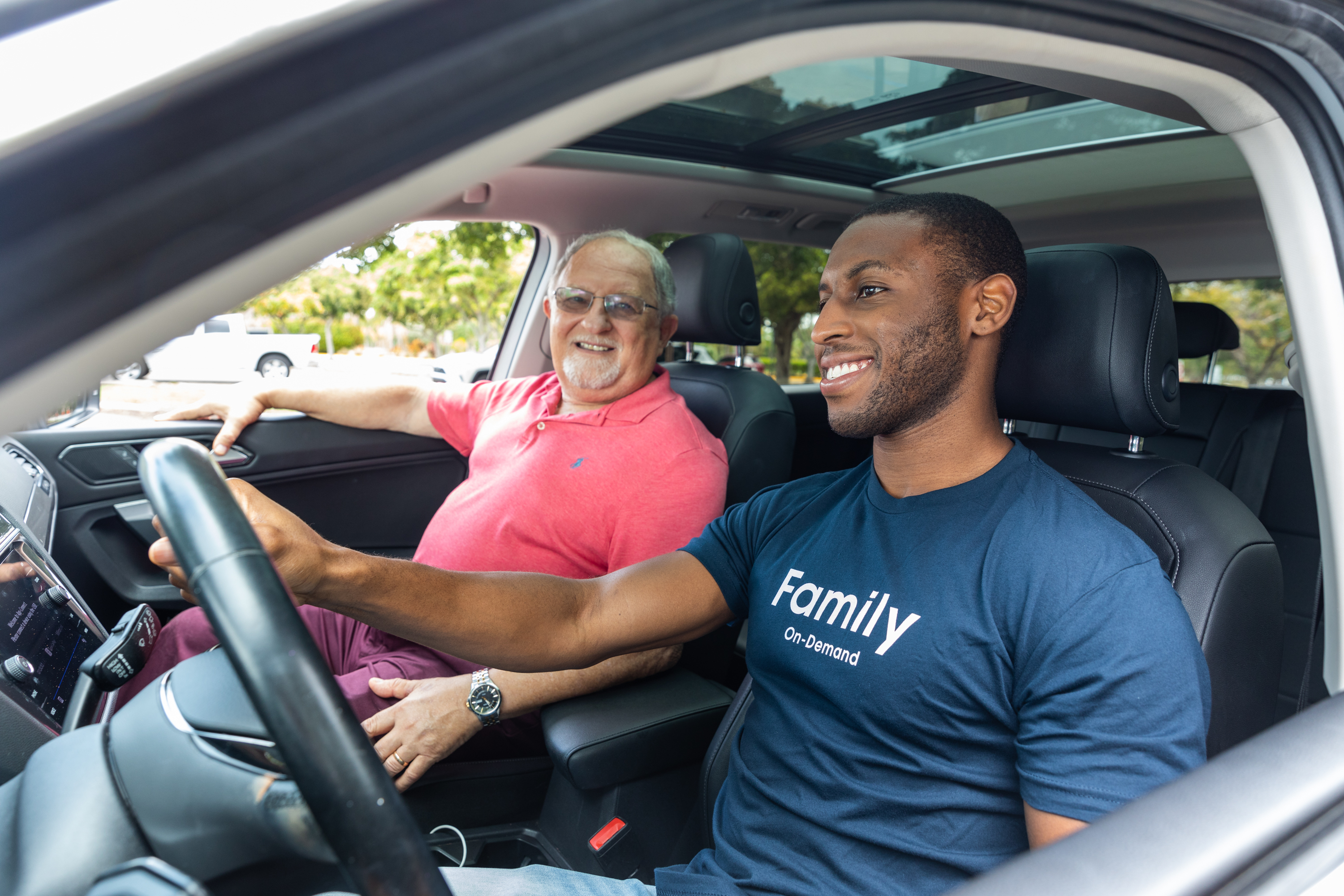 An Attractive Benefit
Papa supports the people that support you, creating a win-win. We address often overlooked causes of employee burnout and departures—helping you attract, retain, and grow a healthy, happy, and productive workforce.
Eliminate the second (or third) shift
73% of employees have some type of current caregiving responsibility.
Improve employee well-being
57% of employee caregivers report clinically-significant levels of stress, anxiety, or depression.
Remove barriers to productivity
80% of caregivers feel their work has been impacted by their responsibilities.
Reduce the impacts of absenteeism
33% of employees caring for others have an increased incidence of absenteeism.
Avoid the loss of critical talent
32% of employees have voluntarily left a job due to caregiving responsibilities.
1. Employees sign up through our app or by phone.
We work with you to introduce the new benefit, educate employees, and drive enrollment. We offer co-brandable materials and proactive outreach to encourage adoption.
2. We match them with Papa Pals, based on their needs.
Employees use the app to request in-person or online visits with Papa Pals. Our smart algorithm finds the best match for a playdate, personal task assistance, or a visit with grandma.
3. Employee feedback and data drive ongoing improvements.
We gather information with every visit to ensure your employees are engaged, satisfied, and getting the help (and results) they need. Our vetted and highly-trained Papa Pals make an impact you'll feel organization-wide.
Learn How Papa Can Support Your Employees