 Closing gaps
Papa fills a critical need for an aging population, helping more older adults age safely in place. Creating connections
We match members with Papa Pals for in-person or virtual visits, creating vital connections that improve overall health. Influencing behaviors
Papa Pals assist members across generations in making lifestyle adjustments, adhering to medical plans, and navigating care. Improving outcomes
We assist with IADLs like light housework, errands, and transportation to improve physical and mental health. Supporting communities
Our Papa Pals span backgrounds, generations, languages, and more to support diverse and vulnerable populations. Mitigating costs
We keep members engaged and on track, reducing care gaps and costs while increasing retention and satisfaction.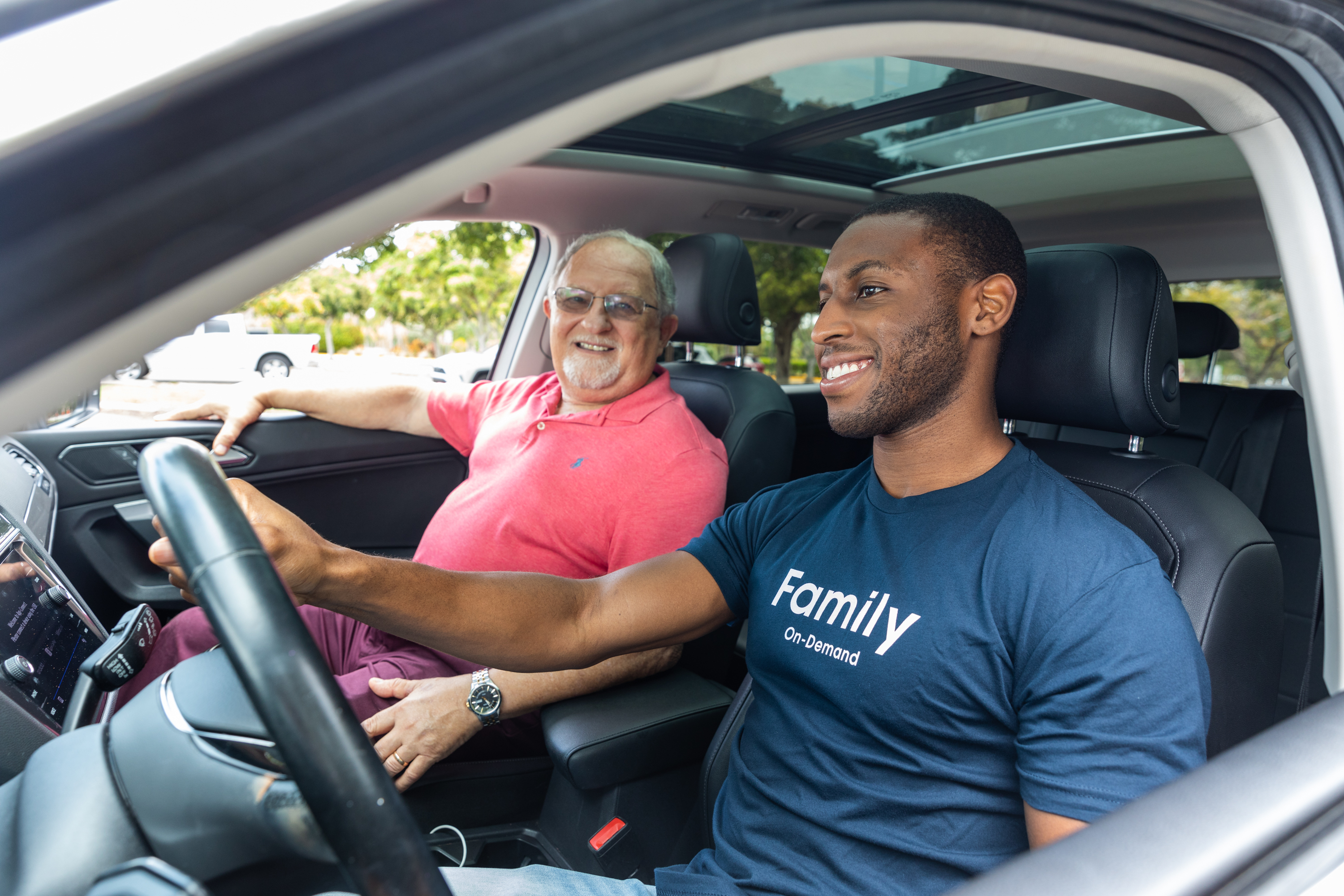 Proven results
We work with clients to measure performance—capturing member-level insights from their own homes, and delivering detailed reporting on utilization, outcomes, satisfaction, and beyond.
Reduced loneliness 69% of Papa members participating in a randomized controlled study reported a significant reduction in loneliness.
Better health 45% of our members report a meaningful increase in the days they feel physically and mentally well.
Higher retention over 90% of members credit Papa as a reason for staying with their current health plan.
Improved satisfaction 44 of the most challenging CMS Star Rating measures are impacted by Papa.
Lower costs 6:1 ROI delivered by Papa with reduced costs, increased engagement, and satisfaction.
How it Works
Nearly 50,000 Papa Pals are working to lighten the load and brighten the day for members nationwide, in person or remotely. They offer companionship, provide encouragement, remove barriers, and help reduce the complexity of navigating technology and care.
1. Members sign up by phone, online, or with our app.
Papa works with you to introduce the benefit and onboard eligible participants. We proactively reach out to members, increasing enrollment and utilization.
2. We match them with Papa Pals, based on their needs.
Our algorithm matches members with Papa Pals based on needs. We keep track of the details, identify gaps, facilitate escalations, and provide optional care concierge services to improve engagement and adherence.
3. Member feedback and data drive ongoing improvements.
Post-visit, we gather feedback ensuring members get the right care and their favorite Papa Pal. Documentation, data analysis, and regular reporting help us (and your members) get better and better!