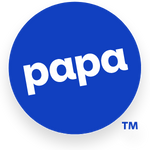 Transforming lost labor into an engaged workforce
To retain diverse talent, employers need to think about how to support their employees in new and creative ways. Caregiver support is one way to create a truly inclusive, supportive culture.
Fifty percent of employees aged 26-35 and 27% of employees aged 18-25 reported that they had already left a job due to caregiving responsibilities. These responsibilities disproportionately impact women and people of color, which means they are more likely to reduce their work hours or leave the workforce. Learn how flexible family benefits can help.