Key takeaways
Report findings highlight existing barriers to social health, how unmet needs vary between Medicare Advantage subpopulations, and the critical need to reduce loneliness and provide social support through human connection. Poor social health is widespread. There's a clear connection between loneliness and health equity. Loneliness is an underlying issue. Transportation is a critical social driver of health.
Methodology
The study included 28,588 Medicare Advantage (MA) members who answered survey questions between January and June 2023, making it among the largest datasets on loneliness studied.
Demographics
Average age: 73
31% male
37 states represented
Subpopulations included:
70% traditional MA
17% people with disabilities
13% DSNP members
<1% Veterans
Additional Resources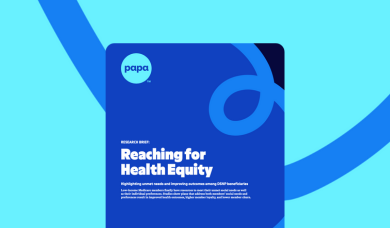 Read Papa's research about the impact of social support services on the overall health of DSNP members.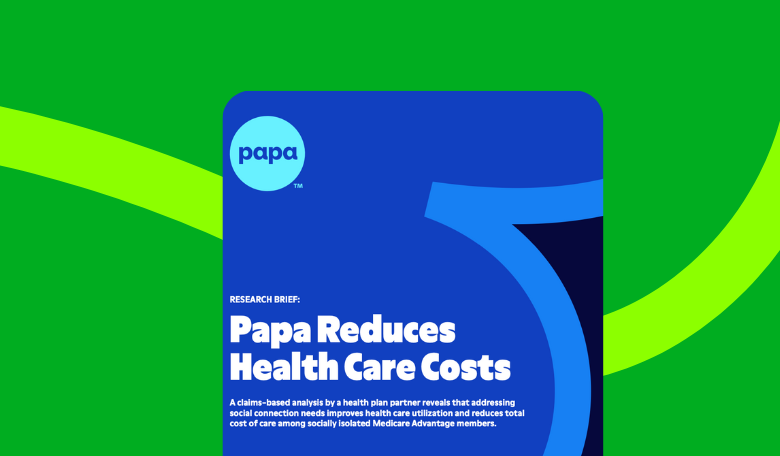 A recent claims-based study with a health plan partner showed that companion care services reduced the total cost of care.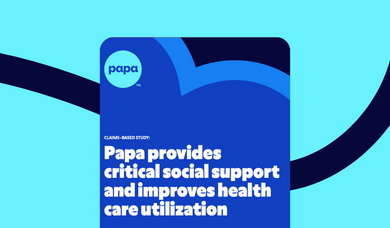 Recent Papa research shows that members who received social support showed reduced rates of hospital readmission and emergency department use.